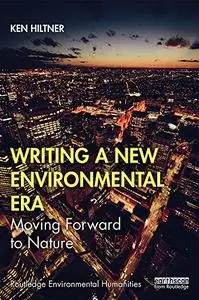 Writing a New Environmental Era first considers and then rejects back-to-nature thinking and its proponents like Henry David Thoreau, arguing that human beings have never lived at peace with nature. Consequently, we need to stop thinking about going back to what never was and instead work at moving forward to forge a more harmonious relationship with nature in the future. Using the rise of the automobile and climate change denial literature to explore how our current environmental era was written into existence, Ken Hiltner argues that the humanities―and not, as might be expected, the sciences―need to lead us there.
In one sense, climate change is caused by a rise in atmospheric CO2 and other so-called greenhouse gases. Science can address this cause. However, approached in another way altogether, climate change is caused by a range of troubling human activities that require the release of these gases, such as our obsessions with cars, lavish houses, air travel and endless consumer goods. The natural sciences may be able to tell us how these activities are changing our climate, but not why we are engaging in them. That's a job for the humanities and social sciences. As this book argues, we need to see anthropogenic (i.e. human-caused) climate change for what it is and address it as such: a human problem brought about by human actions.
A passionate and personal exploration of why the Environmental Humanities matter and why we should be looking forward, not back to nature, this book will be essential reading for all those interested in the future and sustainability of our planet.
DOWNLOAD LINK