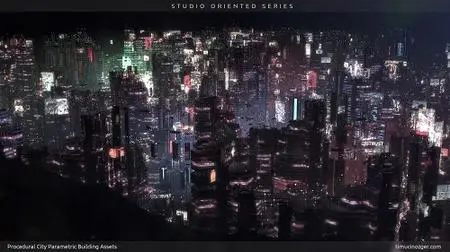 This tutorial will take your empty houdini scene to a completely procedural futuristic city.
It will show you how to render the best possible way for optimum memory usage as well as fastest possible renders.
This tutorial uses redshift , but same workflows are supported with many other renderers including Mantra.
All custom models and scene files are also included.
Videos are recorded at 4K and 60FPS with HIDPI Scaling on.
TOPICS COVERED
Automated PDG systems for caching and baking
Terrain Tools
Scatter Systems
Disk Based Instancing
Crowd Solver for Traffic Simulations
Python for file processing
Shading and Rendering
Redshift Look Dev and Lighting Workflows
DOWNLOAD LINK