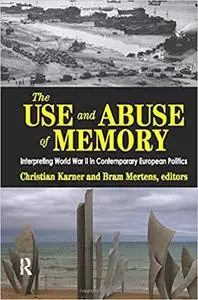 Decades after the previously unimaginable horrors of the Nazi extermination camps and the dropping of nuclear bombs on Hiroshima and Nagasaki, their memories remain part of our lives. In academic and human terms, preserving awareness of this past is an ethical imperative. This volume concerns narratives about and allusions to World War II across contemporary Europe, and explains why contemporary Europeans continue to be drawn to it as a template of comparison, interpretation, even prediction.
This volume adds a distinctly interdisciplinary approach to the trajectories of recent academic inquiries. Historians, sociologists, anthropologists, linguists, political scientists, and area study specialists contribute wide-ranging theoretical paradigms, disciplinary frameworks, and methodological approaches.
The volume focuses on how, where, and to what effect World War II has been remembered. The editors discuss how World War II in particular continues to be a point of reference across the political spectrum and not only in Europe. It will be of interest for those interested in popular culture, World War II history, and national identity studies.
DOWNLOAD LINK