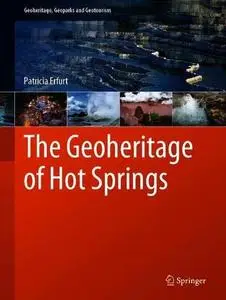 The aim of this book is to provide an overview of topics related to the extensive geoheritage of hot springs, their natural environments, and their integration into commercial and industrial functions. The eleven chapters explore aspects of historical and cultural traditions, geology and geochemistry, research updates, conservation issues and of course health, wellness, and recreation throughout time.
Because natural hot springs and active hydrothermal areas play a significant role in the tourism industry, visitor expectations are examined together with an assessment of common hazards and potential risks in active hydrothermal environments, along with recommendations how to stay safe.
For the purpose of showcasing certain unique features, to share noteworthy events and developments or to identify concerns associated with the sustainability of natural water source, examples of particular hot spring areas are included in several chapters. One chapter is also dedicated entirely to the protection of natural hot springs and raises awareness for conservation, while another chapter reviews the history of hot springs in great detail to establish a realistic and justifiable timeline of their original use. Lastly, the significance of natural hot springs for various tourism sectors is analysed and the potential for sustainable future destination development in rural and remote regions is discussed.
Many locations were considered and invite the reader to use the information as a reference point in the quest to further explore the remarkable natural and cultural geoheritage of hot springs worldwide.
DOWNLOAD LINK