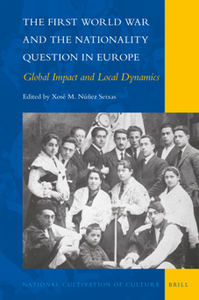 The contributions in this volume, written by historians, political scientists and linguists, shed new light on the political development of the nationality question in Europe during the First World War and its aftermath, covering theoretical developments and debates, social mobilization and cultural perspectives.
Xose M. Nunez Seixas, Ph. D. (EUI Florence, 1992), is Professor of Modern History at the University of Santiago de Compostela, and has also taught at Ludwig-Maximilians University Munich. He has extensively published on comparative nationalism, migrations and the cultural history of war. Recent publications include (with E. Storm, ed.) Regionalism and Modern Europe (London, 2018).
If you want to support my blog, then you can buy a premium account through any of my files (i.e. on the download page of my book). In this case, I get a percent of sale and can continue to delight you with new books!
DOWNLOAD LINK