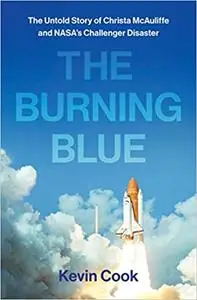 The untold story of a national trauma―NASA's Challenger explosion―and what really happened to America's Teacher in Space, illuminating the tragic cost of humanity setting its sight on the stars
You've seen the pictures. You know what happened. Or do you?
On January 28, 1986, NASA's space shuttle Challenger exploded after blasting off from Cape Canaveral. Christa McAuliffe, America's "Teacher in Space," was instantly killed, along with the other six members of the mission. At least that's what most of us remember.
Kevin Cook tells us what really happened on that ill-fated, unforgettable day. He traces the pressures―leading from NASA to the White House―that triggered the fatal order to launch on an ice-cold Florida morning. Cook takes readers inside the shuttle for the agonizing minutes after the explosion, which the astronauts did indeed survive. He uncovers the errors and corner-cutting that led an overconfident space agency to launch a crew that had no chance to escape.
But this is more than a corrective to a now-dimming memory. Centering on McAuliffe, a charmingly down-to-earth civilian on the cusp of history, The Burning Blue animates a colorful cast of characters: a pair of red-hot flyers at the shuttle's controls, the second female and first Jewish astronaut, the second Black astronaut, and the first Asian American and Buddhist in space. Drawing vivid portraits of Christa and the astronauts, Cook makes readers forget the fate they're hurtling toward. With drama, immediacy, and shocking surprises, he reveals the human price the Challenger crew and America paid for politics, capital-P Progress, and the national dream of "reaching for the stars."
DOWNLOAD LINK