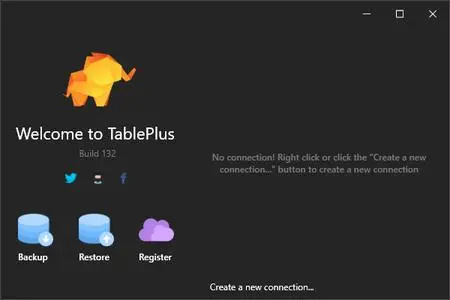 Modern, native, and friendly GUI tool for relational databases: MySQL, PostgreSQL, SQLite and more.
Native, lightweight and fast
With native build, simple design and powerful features, TablePlus makes database management easier, faster and more efficient for you.
Native, fast and secured
Query, edit and manage your databases easily with a native app that can run fast like a Lambo. It takes only half a second to get up and running.
Multi tabs and code review
Quickly get a snapshot of your database with multi-tab and multi-window view, as well as stay in control of what you have changed on your database with Code Review.
Built-in SSH
You don't need to install any SSH client in order to connect to the server. SSH is a part of TablePlus.
An intuitive GUI client
Browse, query, edit your data and database structure in a simple and clean spreadsheet-like editor.
Operating System: Windows 7, 8/8.1, 10
Home Page – https://tableplus.com/
DOWNLOAD LINK