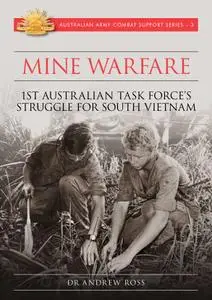 Mine warfare, in its various forms, is a favoured weapon used by insurgents against government forces. By June 1966, when the 1st Australian Task Force (1ATF) arrived in Phuoc Tuy Province, South Vietnam, the Viet Cong and People's Army of Vietnam forces were well entrenched in the province and used mines extensively. The mine campaign risked few enemy lives and was a powerful statement to everyone, including civilians, that the Viet Cong were still in the war and not a spent force.
The intense patrolling practised by 1ATF inevitably put its men in close contact with enemy mines. Indeed, 1ATF suffered more casualties from the Viet Cong mine warfare campaign than from any other single cause, yet enemy casualties were minimal. So why did the enemy mine campaign collapse in the period July to December 1970 and continue its rapid decline until 1ATF ended combat operations in September 1971?
Counterinsurgency has been described as a competition in learning and, facing a well-organised mine campaign against them, 1ATF learned and adapted to the enemy's mine warfare techniques. Supported by statistical analyses of operational research data, this book details the complex tactics adopted by 1ATF to eventually defeat the Viet Cong mine campaign, and how enemy forces were reduced to a negligible military presence in Phuoc Tuy Province.
DOWNLOAD LINK