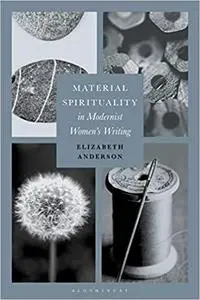 For Virginia Woolf, H.D., Mary Butts and Gwendolyn Brooks, things mobilise creativity, traverse domestic, public and rural spaces and stage the interaction between the sublime and the mundane. Ordinary things are rendered extraordinary by their spiritual or emotional significance, and yet their very ordinariness remains part of their value.
This book addresses the intersection of spirituality, things and places – both natural and built environments – in the work of these four women modernists. From the living pebbles in Mary Butts's memoir to the pencil sought in Woolf's urban pilgrimage in 'Street Haunting', the Christmas decorations crafted by children in H.D.'s autobiographical novel The Gift and Maud Martha's love of dandelions in Brooks's only novel, things indicate spiritual concerns in these writers' work.
Elizabeth Anderson contributes to current debates around materiality, vitalism and post-secularism, attending to both mainstream and heterodox spiritual expressions and connections between the two in modernism. How we value our spaces and our world being one of the most pressing contemporary ethical and ecological concerns, this volume contributes to the debate by arguing that a change in our attitude towards the environment will not come from a theory of renunciation but through attachment to and regard for material things.
DOWNLOAD LINK