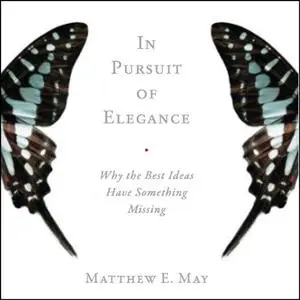 This is a fresh, compulsively readable narrative of the elusive element behind so many innovative breakthroughs, in fields ranging from physics and marketing to design and popular culture.
In this thought-provoking exploration, Matthew May defines elegance as the elusive combination of unusual simplicity and surprising power and pinpoints the four key elements that characterize it: seduction, subtraction, symmetry, and sustainability.
In a story-driven narrative that sheds light on the need for elegance in design, engineering, physics, art, urban planning, sports, and work, May offers a surprising array of stories that illustrate why what's "not there" often matters more than what is.
DOWNLOAD LINK