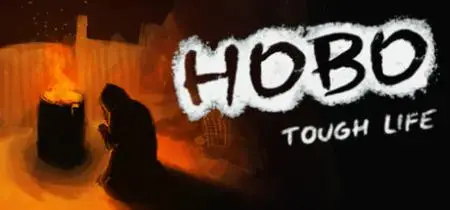 Welcome to Praslav, a cold Central European city that grows even colder with the coming winter. Praslav is recovering from the political turmoil that followed the end of the Cold War and the fall of the Communist regime, which held the country in its iron grip for decades.
While most people eagerly awaited the coming of democracy and capitalism, some were unable to adapt to the new socio-economic climate. Soon they found themselves on the streets with nowhere to go.
You are one of those people.
Keep an eye on your needs and other variables, which interact in realistic ways – staying warm, dry, and well-fed are not your only concerns. Poor hygiene and dirty clothes make you smellier, low temperature increases the risk of falling ill, and whatever piece of food comes in must also come out at some point.
How far are you willing to go to survive? Steal, burgle, and consort with criminals of all sorts. If necessary, take what you need by force. However, you are not an action hero. Consider your actions carefully, for the consequences are often severe, and benefits rarely outweigh the risks. Most importantly, keep your wits about you. Even if you are not willing to hurt people for personal gain, others are.
MINIMUM:
Requires a 64-bit processor and operating system
OS: 64-bit Windows 7, Windows 8.1, Windows 10
Processor: Intel Core i3-4340 / AMD FX-6300
Memory: 6 GB RAM
Graphics: Nvidia GTX 660 / AMD Radeon 7850
DirectX: Version 11
Network: Broadband Internet connection
Storage: 20 GB available space
RECOMMENDED:
Requires a 64-bit processor and operating system
OS: 64-bit Windows 7, Windows 8.1, Windows 10
Processor: Intel Core i5-2500K / AMD FX-8370
Memory: 8 GB RAM
Graphics: Nvidia GTX 970 / AMD R9 380X
DirectX: Version 11
Network: Broadband Internet connection
Storage: 20 GB available space
DOWNLOAD LINK