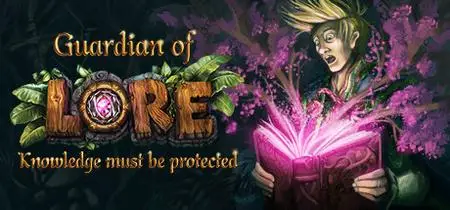 Play as Prince Sayri, and save the memory of ancient civilizations from wicked magic that aims to destroy the stories that contain it. Become part of beautifully crafted 2.5D worlds from Native-American folktales, and battle against an evil invader army threatening their disappearance. How much of each story will you be able to preserve for future generations to come? Become a Guardian of Lore and find out!
GAME FEATURES
A CLASSIC 2.5D EPIC ADVENTURE: As Sayri, jump, run, fight, and make your way through the magnificently crafted world of each folktale you enter. Guardian of Lore is a callback to platforming classics, plus unique artistic, story and gameplay features that make for a refreshing experience.
A BOOKWORM BATTLE MAGE: Make the most out of Sayri´s unique spell casting and combat systems! Use them to traverse each story level however you want, with the weapons and magic you want, and customize prince Sayri´s gameplay to your liking.
YOUR KNOWLEDGE IS POWER: Use knowledge as a currency to enhance Sayri´s abilities. Collect knowledge hidden inside each level to unlock more powerful magic and items.
MINIMUM:
OS: Windows 7
Processor: Intel Core 2 Duo E5200
Memory: 4 GB RAM
Graphics: GeForce 9800GTX+ (1GB)
DirectX: Version 10
Storage: 9 GB available space
Additional Notes: 1080p, 16:9 recommended
RECOMMENDED:
OS: Windows 10
Processor: Intel Core i5
Memory: 8 GB RAM
Graphics: GeForce GTX 560
DirectX: Version 11
Storage: 9 GB available space
Additional Notes: 1080p, 16:9 recommended
DOWNLOAD LINK