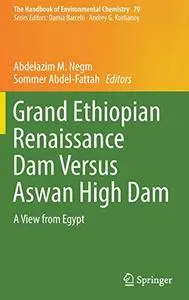 This unique volume discusses various aspects of the Grand Ethiopian Renaissance Dam (GERD) and the Aswan High Dam (AHD) including their positive and negative impacts. It presents up-to-date research findings by Egyptian scientists and researchers covering several interesting hot topics under the following main themes:
· Major impacts of GERD compared with the AHD
· Environmental impacts of the AHD
· Modeling scenarios investigating the impacts of GERD on the AHD and downstream
· Environmental and social impacts of GERD on Egypt
· Status and assessment of the sediment of the AHD reservoir and modeling the impacts of GERD on Lake Nubia sediment accumulation
· Proposed scenarios for maximizing the benefits of the AHD reservoir
· International aspects of GERD and the AHD
The volume also offers a set of conclusions and recommendations to optimize the cooperation between Egypt, Sudan, and Ethiopia. It appeals to postgraduate students, researchers, scientists, professionals and policy planners.
DOWNLOAD LINK