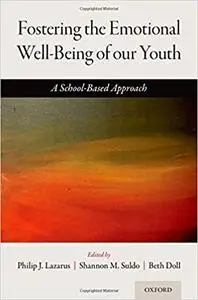 Despite the marked increase in anxiety, depression, and suicidal behaviour among school-aged youth, millions of children with mental health needs never receive treatment. Too many are overlooked by "refer-test-place" approaches that only consider evidence of psychopathology without examining
students' psychological well-being (or lack of well-being). Consequently, many vulnerable students slip through the cracks without receiving interventions.
Fostering the Emotional Well-Being of Our Youth provides an alternative–a dual-factor model of students' mental health that integrates wellness and pathology into a single multi-tier system of mental health support. Philip J. Lazarus, Shannon M. Suldo, and Beth Doll, with foremost scholars in the
field, explain what this paradigm shift means for school mental health professionals: why the promotion of well-being is important; how practitioners' day-to-day practices will change; and what the outcomes will be. This volume provides the tools to advocate for and implement supports that foster
students' complete mental health.
My nickname – interes
DOWNLOAD LINK