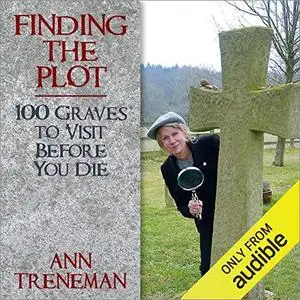 Completely off-the-wall, It's a Plot is a fascinating geographical and historical journey around Britain. The Tibetans have the Book of the Dead. This is Ann Treneman's Book of the Dead Interesting. The Times writer, best known for her hilarious parliamentary sketches, has branched out – to graveyards.
In this riveting book – part travelogue, part biography, part social history – she takes you to the best graves in Britain. You'll meet the real War Horse, the best funambulist ever, Byron and his dog Boatswain, prime ministers, queens and kings, Florence Nightingale and her pet baby owl Athena, highwaymen, scientists, mistresses, the real James Bond and, of course, M. Then there are writers, painters, poets, rakes and rogues, victims, the meek and mild – and the just plain mad.
This unique book is made up of 100 entries, each telling the story of one or more graves. Some of the graves are chosen for who is in them, others for the grave itself. Some of the entries are humorous, some are poignant, but all tell us something about the British way of death. At times absurd, at times astounding, in It's a Plot, Ann Treneman proves an excellent guide to the Anglo-Saxon underworld!
DOWNLOAD LINK