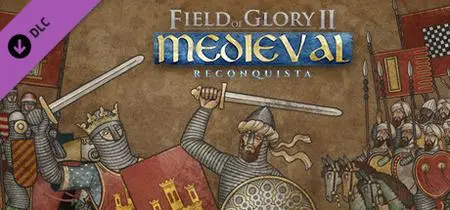 Major themes of the period include the struggles of the Kings of France against the Kings of England and the German Emperors, the English wars of conquest or attempted conquest against the Welsh, Scots and Irish, the Baltic Crusades and the Mongol invasion of Eastern Europe. With dynastic struggles and rebellions by powerful nobles thrown into the mix, Europe was in an almost constant state of war.
Victory will require determination and tactical mastery.
Accurate simulation of battle in the High Middle Ages.
29 nations and factions covering North and Central Europe from 1040 AD to 1270 AD.
57 different army lists allowing historically realistic armies for each of these factions at different dates during the period. In addition armies can include contingents from historical allies. This gives tens of thousands of permutations. You will never run out of new matchups to try.
More than 100 historically accurate units, built from fully animated 3D troop models.
Historical scenarios covering key engagements of the period on an epic scale. These include Hastings 1066, Tinchebrai 1106, Trutina 1110, Crug Mawr 1136, The Standard (Northallerton) 1138, Steppes 1213, Bouvines 1214, Otepää 1217, Kalka River 1223, Bornhöved 1227, Lake Peipus 1242 and Kressenbrunn 1260.
Custom Battle system allows unlimited "what-if" scenarios using historically realistic armies from carefully researched army lists, on realistic computer generated terrain maps. Armies covered include Anglo-Saxons, Normans, post-conquest English, French, Imperial and Feudal German, Lowland Scottish, Highland/Isles Scottish, North and South Welsh, Irish, Anglo-Irish, Low Countries, Free Cantons, Danish, Norwegian, Swedish, Bohemian, Polish, Teutonic Knights, Old Prussians, Lithuanians, Russians, Hungarians, Cumans, Volga Bulgars and Mongols. 12 selectable scenarios include: Open Battle, Enemy expecting Reinforcements, Own side expecting Reinforcements, Flank March, Rearguard, Advance Guard, Kill the King, Escort Baggage Train, Own Side Defending, Enemy Defending, Relieve Besieged Fortress, Enemy Relieve Besieged Fortress.
MINIMUM:
OS: Windows 8 / 10
Processor: 2.0GHz i5/A8 or better
Memory: 6 GB RAM
Graphics: 1GB DirectX 9 Compatible Graphics Card
DirectX: Version 9.0c
Storage: 5 GB available space
Sound Card: DirectX compatible sound card
RECOMMENDED:
OS: Windows 8 / 10
Processor: 2.0GHz i5/A8 or better
Memory: 8 GB RAM
Graphics: Discrete 2GB DirectX 9 Compatible Graphics Card
DirectX: Version 9.0c
Storage: 6 GB available space
Sound Card: DirectX compatible sound card
DOWNLOAD LINK