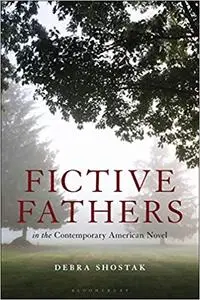 Fictive Fathers in the Contemporary American Novel explores the unstable construction of heteronormative white masculinity in the contemporary United States by focusing on relationships between fathers and their children.
Debra Shostak reads the novels of 18 North American writers publishing in the late 20th and early 21st centuries as allegories of cultural conflict and change within the nuclear family; the authors considered include Paul Auster, Don DeLillo, Jeffrey Eugenides, Jonathan Safran Foer, Jonathan Franzen, John Irving, Jonathan Lethem, Carole Maso, Bobbie Ann Mason, Cormac McCarthy, Claire Messud, Viet Thanh Nguyen, Tim O'Brien, Marilynne Robinson, Philip Roth, Mona Simpson, Jane Smiley, and Anne Tyler. These novelists portray father figures who, often literally or figuratively absent from the family scene, disrupt the familial order and their family members' identities. Shostak's close readings illuminate unexpectedly conservative, even subversive, ideological positions at the heart of these fictions.
Fictive Fathers traces the eroding myth of paternal authority that sustained a patriarchal model within real American families and their literary representations.
DOWNLOAD LINK