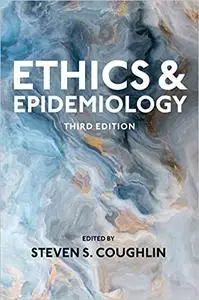 Since its first publication in 1996, Ethics and Epidemiology has been an invaluable resource for practicing public health professionals and MPH students around the world. This third edition presents an international perspective of prominent epidemiologists, ethicists, and legal scholars to address important ethical developments in epidemiology and related public health fields from the last decade, including the rise of public health ethics and the complex inter-relations between professional ethics in epidemiology, public health ethics, and research ethics.
Ethics and Epidemiology, Third Edition is organized topically and divided into four parts covering "Foundations," "Key Values and Principles," "Methods," and "Issues." New or updated chapters include ethical issues in public health practice, ethical issues in genetic epidemiology, and ethical issues in international health research and epidemiology.
Now updated with timely global examples, Ethics and Epidemiology, Third Edition provides an in-depth account to the theoretical and practical moral problems confronting public health students and professionals and offers guidance for how justified moral conclusions can be reached.
DOWNLOAD LINK