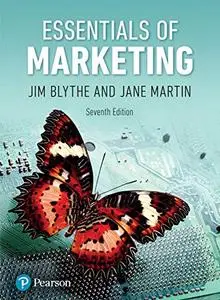 Essentials of Marketing, seventh edition, provides an accessible, lively and engaging introduction to marketing. Taking a practical, tactical approach, the authors cover traditional marketing techniques and theories, as well as offering the most up to date critical perspectives.
Using contemporary case studies, in-chapter examples and suggestions for further reading the book provides everything an undergraduate or CIM student needs to excel in their discipline. The 7th edition also includes increased content on digital marketing, as well as a new 'thinking ethically' feature which is designed to make students think about this vital area of marketing.
The book is further complemented by a full range of online resources, including companion website, power-point slides and an instructor's manual.
DOWNLOAD LINK