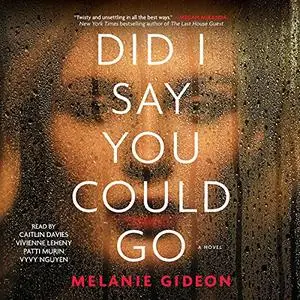 A suspenseful, gripping novel about families and friendships torn apart at the seams by obsession, secrets, and betrayal with relentless twists and turns that hurtle forward to a shocking confrontation.
When Ruth, a wealthy divorcé​e, offers to host the Hillside Academy kindergarten meet-and-greet, she hopes this will be a fresh start for her and her introverted daughter, Marley. Finally, they'll be accepted into a tribe. Marley will make friends and Ruth will be welcomed by the mothers. Instead, the parents are turned off by Ruth's ostentatious wealth and before kindergarten even begins, Ruth and Marley are outcasts.
The last guest to arrive at the meet-and-greet is Gemma, a widow and a single mother to her daughter, Bee. Ruth sets her sights on the mother-daughter duo, and soon the two families are inseparable. Ruth takes Gemma and Bee on Aspen vacations, offers VIP passes to Cirque du Soleil, and pays for dinners at Michelin-starred restaurants. For Gemma, who lives paycheck to paycheck, Ruth's largesse is seductive, but as the years go by, she can't shake the feeling that she's accruing an increasingly unpayable debt. When Ruth's affair with a married Hillside dad is exposed, and she's publicly shunned, Gemma uses it to sever ties with Ruth.
Six years later, when Gemma finds herself embroiled in a scandal of her own – Ruth comes to her defense. Their renewed friendship rehabilitates their reputations, but once again, Gemma starts to feel trapped as Ruth grows more and more obsessed with their relationship.
A relentless pause resister, Did I Say You Could Go is the story of friendships steeped in lies and duplicity. It's about two families who, when pushed to extremes, cross the line with devastating results.
DOWNLOAD LINK