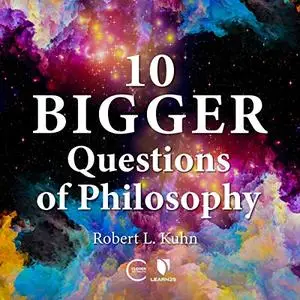 Join Nobel physicist Steven Weinberg and 12 other amazing minds in a continuation of the popular series 10 Big Questions of Philosophy.
Is causation a fundamental principle that orders the universe, or a construct invented by human beings? What does it mean to exist? In this provocative audio series, Dr. Robert Lawrence Kuhn, creator and host of the hit PBS series Closer to Truth, probes causality, existence, and other heady philosophical topics in intimate conversations with 13 of the world's greatest thinkers.
Among Kuhn's interlocutors are Alvin Plantinga, the John A. O'Brien professor of philosophy emeritus at the University of Notre Dame, whom Time magazine has called "America's leading orthodox Protestant philosopher of God"; Sarah Coakley, Norris Hulse professor of divinity at Cambridge University from 2007 to 2018 and the author of numerous books including Sacrifice Regained: Reconsidering the Rationality of Religious Belief; and Nobel physicist Steven Weinberg, recipient of the National Medal of Science and the Benjamin Franklin Medal of the American Philosophical Society, and author of the history of science To Explain the World.
Known for his erudite yet down-to-earth interviews, Kuhn takes you on a fascinating and accessible journey into the world of philosophy. As you theorize about the universe – from the subatomic to the supergalactic – with Kuhn and his respondents, you'll find your own philosophical curiosity awakened.
This course is part of the Learn25 collection.
DOWNLOAD LINK