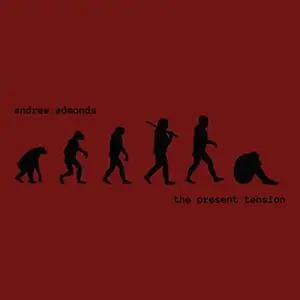 I am a St. Louis based musician who plays with several local and touring bands, including StikYard, Sean Coray and Leland's Road. I love collaborating with other musicians as a sideman and session player, helping make their musical visions become reality. I've had the opportunity to play at many well respected venues, including Blueberry Hill, Edward Jones Dome and Grand Ole Opry. Playing with these bands has given me the rare opportunity to play with notable musicians such as Charlie Daniels, Scotty McCreery, Martina McBride, Bo Bice, Michael W. Smith and The Black Keys.
My passion for teaching and inspiring young drummers has led me to a new career in education. I am the Director of Percussion for the Kirkwood School District and teach percussion at St. Charles West High School as well as Lewis & Clark Fife and Drum Corps. I am also a member the Vic Firth Education Team. I have also recently opened a private studio where I currently teach drum lessons.
Steve Gadd, Steve Jordan and Matt Chamberlain are among my biggest inspirations. Russ Lawton and Miles Vandiver have helped me make these dreams come to life, thank you both so much for the wisdom and motivation.
Track List:
01 – Intro – The Present Tension, Pt. 1 (00:01:35)
02 – Betrayed (00:04:44)
03 – My Demons Won't Set Me Free (00:08:14)
04 – Letting Go (00:02:05)
05 – The Present Tension, Pt. 2 (00:02:37)
06 – The Castle Crumbles From The Inside (00:04:52)
07 – D.a.r.k.s.o.u.l (00:08:20)
08 – However Long The Night (00:05:27)
09 – Only Us (00:11:16)
–––––––––––-
DON'T MODIFY THIS FILE
–––––––––––-
PERFORMER: auCDtect Task Manager, ver. 1.6.0 RC1 build 1.6.0.1
Copyright © 2008-2010 y-soft. All rights reserved
http://y-soft.org
ANALYZER: auCDtect: CD records authenticity detector, version 0.8.2
Copyright © 2004 Oleg Berngardt. All rights reserved.
Copyright © 2004 Alexander Djourik. All rights reserved.
FILE: 09 – Only Us.flac
Size: 59931738 Hash: 4EFF0FD8718514E42B34FCCDB5E9DA87 Accuracy: -m40
Conclusion: CDDA 100%
Signature: F3063316A64D5D98E1F29FF023634E2A5DB7271F
FILE: 08 – However Long The Night.flac
Size: 33076752 Hash: 815B5E98CEABC97302CE849888B732B8 Accuracy: -m40
Conclusion: CDDA 100%
Signature: 8C8746D7FFD92ED57DA8F21F4A41D553CF3A0CBE
FILE: 07 – D.a.r.k.s.o.u.l.flac
Size: 48039671 Hash: 3FC3FC4743DCDD1A703447E49E24A876 Accuracy: -m40
Conclusion: CDDA 100%
Signature: E1181E16748DE94E208B0E167BC27FB262CD7BE0
FILE: 06 – The Castle Crumbles From The Inside.flac
Size: 32225730 Hash: 09D9B8E80EFF36ECA24F5F114C63A755 Accuracy: -m40
Conclusion: CDDA 100%
Signature: 345DCC36034D2C96689831AA87984558A4522C3C
FILE: 05 – The Present Tension, Pt. 2.flac
Size: 10440078 Hash: 7FBBF91A06F060445C448DD65688EE99 Accuracy: -m40
Conclusion: CDDA 100%
Signature: F09BD6C62D44AAACDC59EFBA8E5F3553EE08695C
FILE: 04 – Letting Go.flac
Size: 10810625 Hash: 7116631F1AECB09D0038CBDB3C36F19C Accuracy: -m40
Conclusion: CDDA 100%
Signature: 81A791987E9DDE544AF694DABE72EBB69E51B3E9
FILE: 03 – My Demons Won't Set Me Free.flac
Size: 49624036 Hash: 6B392AE71A6C9E170D4442E79270762F Accuracy: -m40
Conclusion: CDDA 86%
Signature: DD2384251B89B31EEC69F098484B8A4D6E90BA00
FILE: 02 – Betrayed.flac
Size: 31658177 Hash: 1122DBC437AB3EFF3D91F2C1E18757EB Accuracy: -m40
Conclusion: CDDA 49%
Signature: 9F4E60281CF8037B73186D13E91AF7BDB4B5A015
FILE: 01 – Intro – The Present Tension, Pt. 1.flac
Size: 7457429 Hash: 500B441D837C58CD9EA258293298112A Accuracy: -m40
Conclusion: CDDA 100%
Signature: 2CD9ED2799F81E4AB3E000E987DF9CC9EC838871
DOWNLOAD LINK