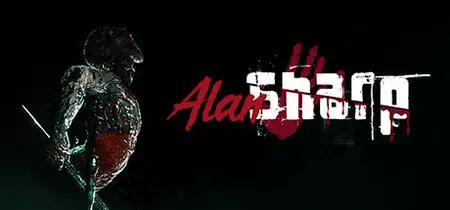 Alan Sharp has been in the works since 2015, developed by two developers. It is made with 0$ external funding, completely financed by the team behind it. Passion, motivation, and dedication are the fuel pushing us all these years, as well as the love for game development. Have fun, peeps!
Chapter 0: Prologue
Dive into a dark world by taking the role of Sam Whithers – a young detective and ex-assistant of the legendary Alan Sharp. Unfold events that happened before Alan's arrival at the crime scene and find out the horrible truth. On the way, besides the investigation which brought him to Beggers Hole, Sam will face the demons of his past. Will his own sanity stop him from realizing the terrible truth? Or will the unholy entity consume him in the abyss before he finds out the tale of the Regan family?
Get into the shoes of Alan Sharp, a private detective in the 1970s, retired and shattered due to the murder of a beloved one. A single call by an old friend takes Alan back on his track, leading you to a small town where a boy was butchered. The parents are missing, strange rumors spread among the folk talking of madness that consumed the father. Furthermore, others foretell of peculiar events and occurrences in the Regans' home. Inspired by various psychological horror games and detective fiction, Alan Sharp takes the best elements of the horror games genre. Using uncertainty and fear of the unknown, above all, it provides a chilling atmosphere for the players to experience. As you investigate the mysterious murder, death lurks behind every corner. It lingers for a right moment to consume you in the dark and bury the truth of what happened to the Regan family.
MINIMUM:
OS: Windows 64-bit Windows 7 / 64-bit Windows 8 / 64-bit Windows 10
Processor: Intel Core i3-4160 or AMD Phenom II X4 955
Memory: 8 GB RAM
Graphics: 2GB / Radeon R9 200 Series or Nvidia GeForce GTX660
DirectX: Version 11
Sound Card: DirectX compatible
Additional Notes: Game should run in at least 30 FPS on LOW video settings
DOWNLOAD LINK